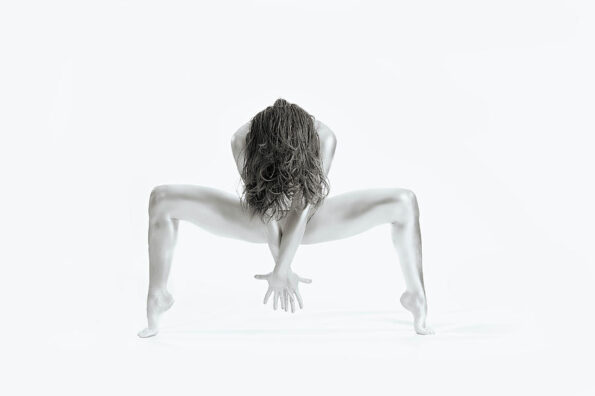 Talking about Saturn transits, transiting Saturn is conjunct my natal Mars in the 6th house of fitness and health, and I have a powerful desire to challenge myself to achieve a level of physical fitness that I have never achieved before. However, now that I'm 44 years old, I feel like I can't do it, but my Mars in Aquarius makes me think I can overcome any obstacle—including my age, gender, and anything else—that stands in my way. This is probably the last time I'll want to try to accomplish this ambition, as no matter how hard I work, I'm just never able to reach the level of fitness that would make me truly happy. I have regained a few pounds, but after doing a thorough body evaluation, I realised that a single stone is all I need to shed. A few months ago, I shed more than three stones, but I had to put some weight back on in order to have a healthier appearance.
Since I am 5 feet 9 inches tall and more of a pear shape, I  can just about pull off being more shapely and fit at 11 stone or 11 and a half. Although this body type tends to be weaker up top with super strong legs, I believe it is possible to have a good shapely physique by focusing on strengthening the arms and core. Mars oversees vitality, fitness, and strength and Saturn rules the hard, and I wonder whether that's the entirety of it (just hard work). I was thinking whether I would have chosen Pluto transiting on Mars (kill all the competition) as my trainer or is Saturn a decent trainer or would both achieve the good results. Pluto oversees those bigger transformations but Saturn has typically been involved for things like this when you need more discipline, perseverance and to strive towards a goal. It's a conjunction as well which always double whammy the effort in the house it is in, its not diverted across houses, its all in one area. I have a wider conjunction between Sun and Mars on my birth chart and transiting Saturn will conjunct both over time and oppose my natal Saturn on the Ascendant.
If Mars weren't in the 6th house, and if I hadn't always idolised powerful, physically active women, I never would have gotten the feeling that I could do it. My arms are weak, my legs are strong, my stomach can go good with a bit work, the top of my thighs is a hard spot to get to, and my back and shoulders go very good. I'm starting out on a 2,000-calorie diet because I know I'll need the extra fuel to get through the evening, and I've discovered over the years that eating a healthy, balanced diet gives me the best results for my appearance, my mood, and my overall sense of well-being, so I no longer bother with restrictive diet plans. I also feel like I need to fix some small areas of disorganization around the house and get into a regular routine so that I can devote my evenings to working towards this goal.
When I workout, even for a short period of time, I can feel the energy of Mars, and I immediately feel amazing and strong. If you're anything like me, you become sexier the more you put your Mars to work in the world. If you're a woman who believes that only Venus can make you feel beautiful and desirable, I highly recommend giving Mars a try; you'll experience a completely new rush, confidence, and sexiness with it, and I sometimes find that I enjoy it more than Venus just because it feels newer. If you have Mars in the 3rd house, you can find satisfaction in proving your competence in holding your own is social settings or in intellectual debates and revelling in the sense of strength and power that comes from doing so. With Mars in the 2nd house, maybe you're a natural born hustler who can make and spend money faster than anybody else. Try paying more attention to Mars and see what happens.
Sometimes my idea fizzle out, but I might give this one a go. Since I work out at home, it's possible that I won't experience the full effects of my workouts, but we'll have to wait and see.