The 8th House: Dance in the Dark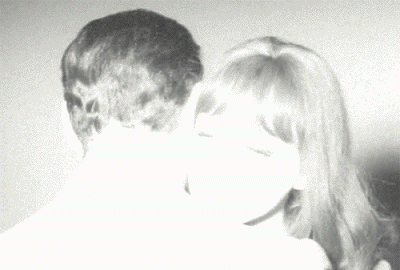 The 8th house in astrology is where we dance in the dark with an intimate lover, and it involves some of our deepest, most intense, and unlit territories. The most powerful issues are activated by two people and this happens when we merge with another, join forces by bringing our own values, beliefs, resources, and needs together. We take out life insurance as a couple. Concern ourselves with their possessions. The values of the other who we are in relationship with are taken on board. In other words, this sphere is about sharing on every level, and this can concern physical wealth, emotional feelings, sexual bonding, and psychic intensity.
In this dark house, we are profoundly changed because of a partner, or by someone leaving us lots of money in their will. A life-changing partnership or business could be forged, investments made, and what we invest our energy towards shows its rewards emotionally, spiritually or in a tangible way. In every relationship formed – we are investing. Most of us take out mortgages and bank loans when partnered up or some other kind of shared debt, and it can often make it incredibly difficult to be released from any partnership. Even in an intimate relationship, it can planets here act as a business partnership with shared responsibilities and a sense of emotional loyalty/obligation to one another.
In its more ominous interpretation, this house will inevitably bring up deep rooted emotional issues and is the background of the emotional undercurrents occurring in all relationships. Any deep insecurity from childhood is given fresh soil. The exposure of our deepest selves is forged, we move into incredibly close bonding, a closeness between two people that is impossible yo articulate. Moreover, it can also be where serious issues result between a couple, such as destructiveness, jealousy, violence, and negative outbursts. Individual complexes come out to dance in the dark playground of the 8th house.
In the Astrological Houses by Dane Rudyhar, I was fascinated to learn about this author's thoughts on this hidden house of the horoscope. The place where we dance intimately, share a piece of our soul and dig deep into our unresolved complexes. One always feels thrown deep into therapy when relating and basically relationships are formed to change our consciousness.
The house, its cusp, and the planets located in it indicate how a person can best and most realistically approach both the opportunities and restriction involved in bringing the relationship he enters to a fruitful state.. Fruitfulness may mean money, growth, influence, or it may signify that, through this relationship, the individual will experience a valuable self-transformation and be able to reach depths of awareness and experience which he could never have attained alone.
Rudyhar's take on this sphere of this horoscope is interesting and he explains how new energy in released, and this is phrased as Power is released. Every release of power can be both positive and negative – most often it is a little of both. His take on the 8th house in astrology summed up its meaning quite intelligently:
Power Is released. It is maybe substantiated as the conception of a baby, or as monetary gains…Is the business profitable? What legacy does it leave for the future? And this means, above all, the future of the participants, for any relationship entered into and signed contractual agreement will bring a legacy to the participants. It could mean death to the past followed by rebirth, or the kind of dying which surrounds the future with karmic ghosts and unresolved frustrations. The eighth house is a very important, but one that is hard to interpret in an individual's chart. It is in terms of eighth house types of experiences that a person has to make perhaps his or her deepest and most vital choices.
The 8th house is often imagined as this place of light vs darkness, but most people with planets here are in some way bridging the gap between light and dark even transcending the division. In the watery domain, things get passed down like a coat of arms, a killer recipe, or those lingering powerful legacies of unspeakable traumas. All unresolved issues are handed down to the children to resolve. As psychologists always relate to us, it's not our fault if we're messed up. It's our fault if we stay messed up.
We can experience our deepest traumas, betrayals in the darkest house on the astrology wheel, and old hurts are often dug up. A partner mirrors something from the past, striking a deep chord within, and how we manage tumultuous feelings are always key. We may go through cycles of pain, followed by healing and new awareness in this sphere of life. We often fall into blaming sessions with a partner and the 8th house has a unique way of rekindling our past and unresolved issues; it can be an intense pressure cooker of emotions. However, this is also the art of alchemy as something is being transformed and changed as we dance with our partner in this deep and profound way.