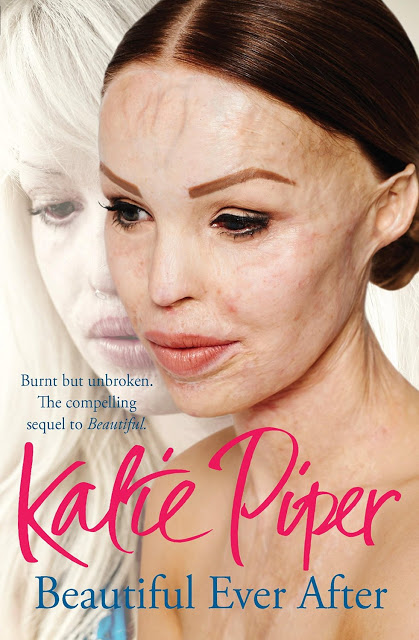 Katie Piper: My Beautiful Face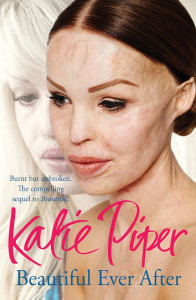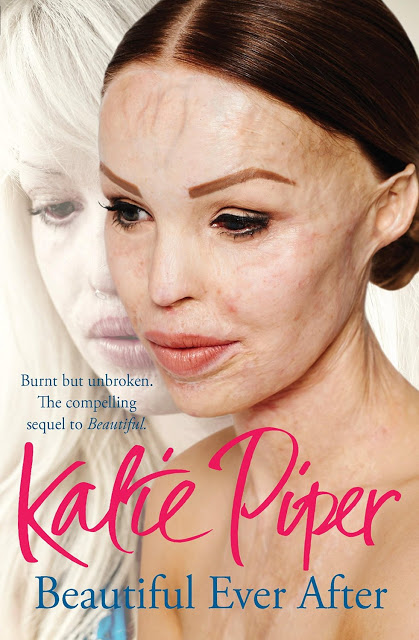 My favorite inspirational person in the world and someone who I find truly amazing is Katie Piper. In my mind, she represents that light at the end of the tunnel for many people going through incredibly painful situations and feeling like there is no hope. Sometimes we need living proof that life still exists for us, even after the most terrible of events that could happen. Even when we are feeling like life has no purpose, she symbolizes that we can still find beauty and even a happy-ever-after. The healing inside and out has been tremendous to witness, and she has taken us into her most painfully excruciating times all the way to her winning a 'Courage Award' at the Pride of Britain awards and the 'Women to Watch' award at Red Magazine.
Many are familiar with her story since the attack happened in 2008 and this is what we call in astrology a 7-year milestone and its related to Saturn's cycle. In fact, her Saturn Return coincided with Katie's pregnancy and lovely new house. Here is a quick recap of the events so far:
In March 2008 sulphuric acid was thrown in her face. The attack, which blinded Piper in one eye, was arranged by Piper's ex-boyfriend Danny Lynch and carried out by an accomplice Stefan Sylvestre; both men were arrested and are serving life sentences in prison for their crimes. The attack took place in North London and Piper was treated in Chelsea and Westminster Hospital, where the surgeons removed all the skin from her face before rebuilding it with a skin substitute and then a skin graft. The procedure was the first of its kind to be completed in a single operation.
"In 2009, Piper chose to give up her anonymity in order to increase awareness about burn victims. The Channel 4 documentary Katie: My Beautiful Face was first aired on 29 October 2009 as part of the Cutting Edge series; it has subsequently been repeated on several occasions, made available for online on-demand access and sold internationally. More recently, Piper has appeared in follow-up series for Channel 4, released a best-selling autobiography, and had a regular column in weekly magazines. She also presents the Channel 4 television series Bodyshockers about members of the public about to undergo body-altering procedures and those who regret procedures they have had. However, she primarily works for her charitable organization the Katie Piper Foundation. In October 2013, she announced that she was pregnant. Piper gave birth to her first child, Belle Elizabeth, in March 2014. In December 2014, she announced her engagement to her partner Richard James Sutton."
In Beautiful Ever After it details the struggle to rebuild what was left of the model's life and self-image. It has its heartbreaking moments, especially when going back out into the dating scene and searching for a partner. One man who she met in a dark nightclub and had asked her out on a date, realised the extent of the burns when they met up in daylight, headed into the restaurant for a meal, then made some excuse to talk to friends and left. After waiting for some time, Katie realized what had happened and left the place in floods of tears. Piper threw everything into work and building the Foundation. Now, at this chapter of Katie's life it all ends well, and she has found happiness with a new man and a baby.
A violent and malefic combo containing shocking and surprising turn of events
The astrology of the attack (these are some of the days I really hate astrology, but I have to possess faith that there is a deeper meaning behind some of the awful events that transits bring) shows transiting Saturn conjunct Venus and Mars in Virgo, and we might describe this as a 'harmful effect' to the appearance and beauty since the planet Venus is associated with self-worth and self-validation. Whereas Mars and Saturn in traditional astrology are malefic planets. Mars-Saturn in aspect is also something astrologers associate with burns as Carter pointed out in The Astrological Aspects:

"Exteriorly Mars-Saturn tends to a life of hardship and suffering, as well as to the undergoing of physical violence…There is also a liability to burns and scaldings"
It almost paints a scene of Venus in Virgo as the innocent maiden besieged by this male domination combination of violence, cruelty, and surprising attack. We can note the surprise element of the attack with Mars and Venus in square to Uranus natally. Mars-Uranus is the classic "surprise attack." Uranus loves to shock us in some form or other, and nasty jolts can happen and leave any individual and others open-mouthed in the wake of its random nature, it's always unexpected, without warning. Mars rules anger, attack, violence and anything hot and fiery, such as burns. Strangely lurking in the background of these hard transits is Pluto trining Venus and Mars and sometimes we see easy Venus-Mars-Pluto in incredibly tense and sexual relationships. I am just surmising that she may have been drawn towards the troubled water of this relationship. Piper was raped by this monster and stabbed, so perhaps these trines too easily facilitated the attraction towards people who are psychologically darker, feeling inexplicably drawn, possessed and controlled, against a normally better judgement.
Every time I watch Katie, her warm, beautiful nature, intelligence and humor all shine through, even though she has had to endure all of this, it is nothing short of the testimony of the power of the human spirit. Furthermore, when reading Beautiful Ever After there was an awful lot of Virgo I picked up on when she referred to herself as' grounded Katie' and especially when her mother was diagnosed with Cancer she immediately headed to the internet sending recipes for meals containing healthy agents to help fight the illness. This is exactly what the loving nature of Venus in Virgo and the active fighting energy of Mars in Virgo would probably do.

"I was on the phone to mum having our daily chat. I'd texted her a funny picture of my non-existent bump that morning and we were planning our next weekend together. She had recently told she had been feeling unwell for a few weeks and was plagued with stomach problems that wouldn't go away, so her GP had arranged for some tests. I had been telling her I thought she had irritable bowel syndrome, or something like it, and we were waiting to see if I was proved right. 'I had my scan today,' she told me. 'Is it IBS? What do you have to cut out? Gluten?' 'No, Kate, it's not IBS.' She paused and I sensed straight away she had something big to tell me. 'They suspect it might be Cancer.' The world stopped, I didn't hear anything else she said after that. All I could think was that my best friend, my most trusted confidante in the entire world, the person who was with me always. She'd given me hope, coped with my despair, raised me, made me, saved me. I couldn't believe she could be ill. The thoughts were coming too thick and fast. I cut them all off, tears starting to roll down my cheeks. 'What?? Please no. Mum, please. I can't believe we are having this conversation.' I could barely breathe. 'It's not fair, you don't deserve this. You can't be ill, you're Mum. I'm the one who is meant to be ill. You're the one that's supposed to be well. Please, Mum. Not you. I need you.' I was choking on the words and she tried her best to calm me down…. My mind raced: there had to be something I could do to make things better, some answer that would fix everything. After all, I'd been fixed when I was very, very broken, so I knew it was possible; there must be something practical that would help mend things and get everything back on track. …I went into Practical Katie mode and ran upstairs to switch on the laptop. I starting googling everything I could on colon tumours and cancer, I'd once been to a juice retreat in Portugal where they talked a lot about the belief that juicing can help fight disease. I found lots of potential cancer-beating recipes online using wheatgrass, spirulina, cabbage, broccoli, spinach – all the green vegetables. I googled tonnes of superfoods, and ordered the best juicer I could find online to be delivered to their house. Next stop: Ocado. I ordered them enough fruit and veg to stock a market stall so mum would be all set to make the juices herself. I ordered a book which promised to help you drink your way to health then sent her an email with a whole diet plan for juices that are reported to help shrink tumours and help the bowel, and instructions on what to avoid. Two hours later I switched off the computer, exhausted and tense but sure I'd fixed everything. I'd been my usual practical self. Now everything can return to normal. Couldn't it?
We know Virgo energy in the chart is drawn to charitable work, helping people, and loves to serve. They need to be helpful in order to function daily, to feel useful and not feel like some useless utensil in the kitchen while in the face of chaos. They must be able to operate healthily in body, mind and spirit.
Before the attack, Katie said she had been image obsessed, always wanting to look perfect and pretty, but now she cared about bigger things in her life. She is still super stylish and projects a beautiful image. After reading through The Knot of Time for the Sun sign of Libra, there are some themes reflecting in Katie's life that she encompasses as a Libran who is redefining true beauty.
She is always seeking beauty and needs to surround herself with it.

Essentially she understands beauty as the outward manifestation of harmony

Very many Librans are drawn to the Peace Movement where they can use their cardinal sign initiative to try to redress the world's balance.

Essentially her talent is her fairness, her ability to see everyone's point of view and to be interested in what they have to communicate.

Women discover Arien directness.

Briget Bardot, for instance, is well known for her appearance ( a physical manifestation of Libran harmony) but it is her commitment to animal rights which expresses the Libran impulse towards justice.

People shock her by their aggression, intolerance and willingness to spoil the greater pattern of harmony for their selfish concerns, and she is equally pained by this behavior if she finds it within herself.

But this one below in the book struck me as important for some reason:


So long as Libra projects their own hidden strengths onto her friends she avoids meeting herself. By truly appreciating her own strength she is able to free herself from the need for social approval which can inhibit her personal expression. When Libra runs away from unpleasantness pretending that the world is all sweetness, she finds a superficial rather than a natural harmony.


I do feel many strengths have been drawn out of Katie since the attack, new found power, and there is less need for social approval.


The beauty of a woman is not in a facial mode, but the true beauty in a woman is reflected in her soul. It is the caring that she lovingly gives the passion that she shows. The beauty of a woman grows with the passing years. Audrey Hepburn